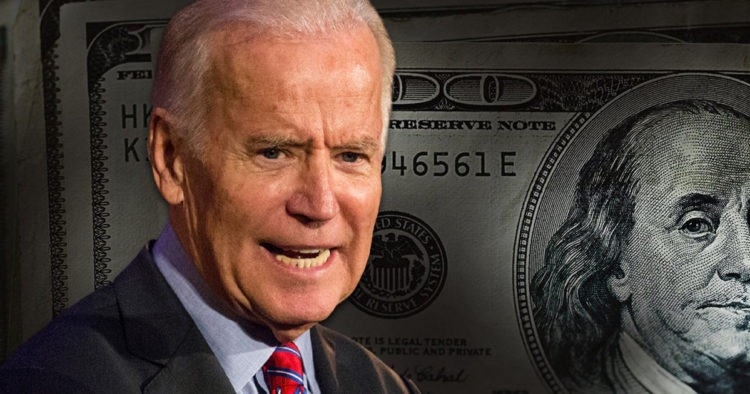 Although campaigning against big money in politics while on the campaign trail, before he was elected, Joe Biden experienced a windfall of benefits from a record-breaking haul of "dark money" contributions to his 2020 presidential campaign.
Biden's campaign was backed by an unprecedented $145 million in dark money donations, dwarfing the $28.4 million spent on behalf of President Trump. It also tops the record of $113 million in anonymous donations that US Se. Mitt Romney (R-UT), saw in his failed 2012 campaign for the presidency.
The Biden campaign's willingness to accept even a dollar of dark money contributions spotlights the campaign's core hypocrisy in that Democrats – on the whole – have insisted they want to ban dark money citing its corrupting influence in politics.
Video footage from 2007 resurfaced that show that then Delaware senator and eventual Vice President Joe Biden explaining how he would prioritize big money donors and special interest lobbyists who helped out his campaign if he was voted into the Oval Office.
Biden appeared to be using the topic to warn about the dangers of being corrupted by special interests, which is all the more interesting when one considers the fact that Biden's 2020 campaign has received a staggering amount of money from wealthy donors.
READ THE FULL STORY HERE